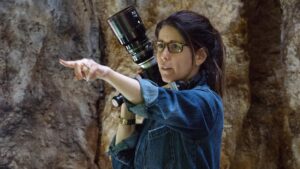 Patty Jenkins hinted today that she will be leaving Warner Bros. Pictures.  What events led to this shocking result?  Three letters: AT&T.  Warner Bros seemed to be getting it's footing correct among the DC fandom after the successful releases of films like 'Wonder Woman', 'Aquaman', and Best Picture Oscar winner: 'Joker'.  However, in June 2020, AT&T announced the release of the Zack Snyder Cut of Justice League – a film that heavily divided the fandom.  AT&T began sending the most anxious Tweets to fans on Twitter. From a Batfleck standalone film (even though Ben Affleck said he was sober and done with the character) toanother version of a David Ayer cut of 'Suicide Squad'.
Then, AT&T decides to shock DC fans with announcement of 'Wonder Woman 1984' releasing Christmas day on it's in-house streaming service, HBO Max, the same day the film releases in theaters.  This could not have made Patty Jenkins happy knowing the film she has worked on since 2018 will be debuting on a streaming service.  Then, AT&T decides to shake the very foundation of  Hollywood by announcing that not only will WW84 be releasing on HBO Max, but the entire 2021 films slate will be available day and day on HBO Max and theaters.  This move caused long time WB director Christopher Nolan to call the HBO Max "the worst streaming service."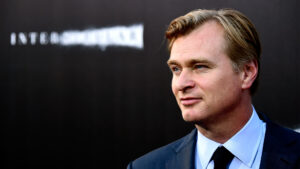 Nolan went even further with his disgust with AT&T/WarnerMedia's move when he said: "Warner Bros. had an incredible machine for getting a filmmaker's work out everywhere, both in theaters and in the home, and they are dismantling it as we speak. They don't even understand what they're losing. Their decision makes no economic sense, and even the most casual Wall Street investor can see the difference between disruption and dysfunction" per THR.
Jenkins took sides with Nolan and added more context to the theatrical experience vs streaming format.  Jenkins told Variety "When every single studio in town starts chasing the exact same thing, you're like, Why doesn't someone differentiate themselves?" 
Jenkins continues: "In this case, I think what's going to happen is … some studio is going to be smart enough to be an outlier, and all the great filmmakers in town are going to go there, and the theaters are going to favor their movies. Because right now, if there are studios that announce that [releasing day-and-date on streaming] is what they're going to start doing, every filmmaker's going to head to the studio that promises they're not going to.  It's easy to see why Patty decided to leave Warner Bros.  She made it very clear that she expects her films to be released in theaters.  It will be interesting to find out which lucky movie studio will be the first to find that out.
UPDATE: We have now discovered that the film she will be creating is Star Wars: "Rogue Squadron" for Disney! Patty mentions that this will be her next passion project and she can't wait to deliver details of what is next!
Stay tuned to jodyscorner.com and youtube.com/jodyscorner1 for more breaking news.  "Wonder Woman 1984" releases December 25th, 2020 on HBO Max and select theaters.